Written by

Chris Ludwig

Hits: 936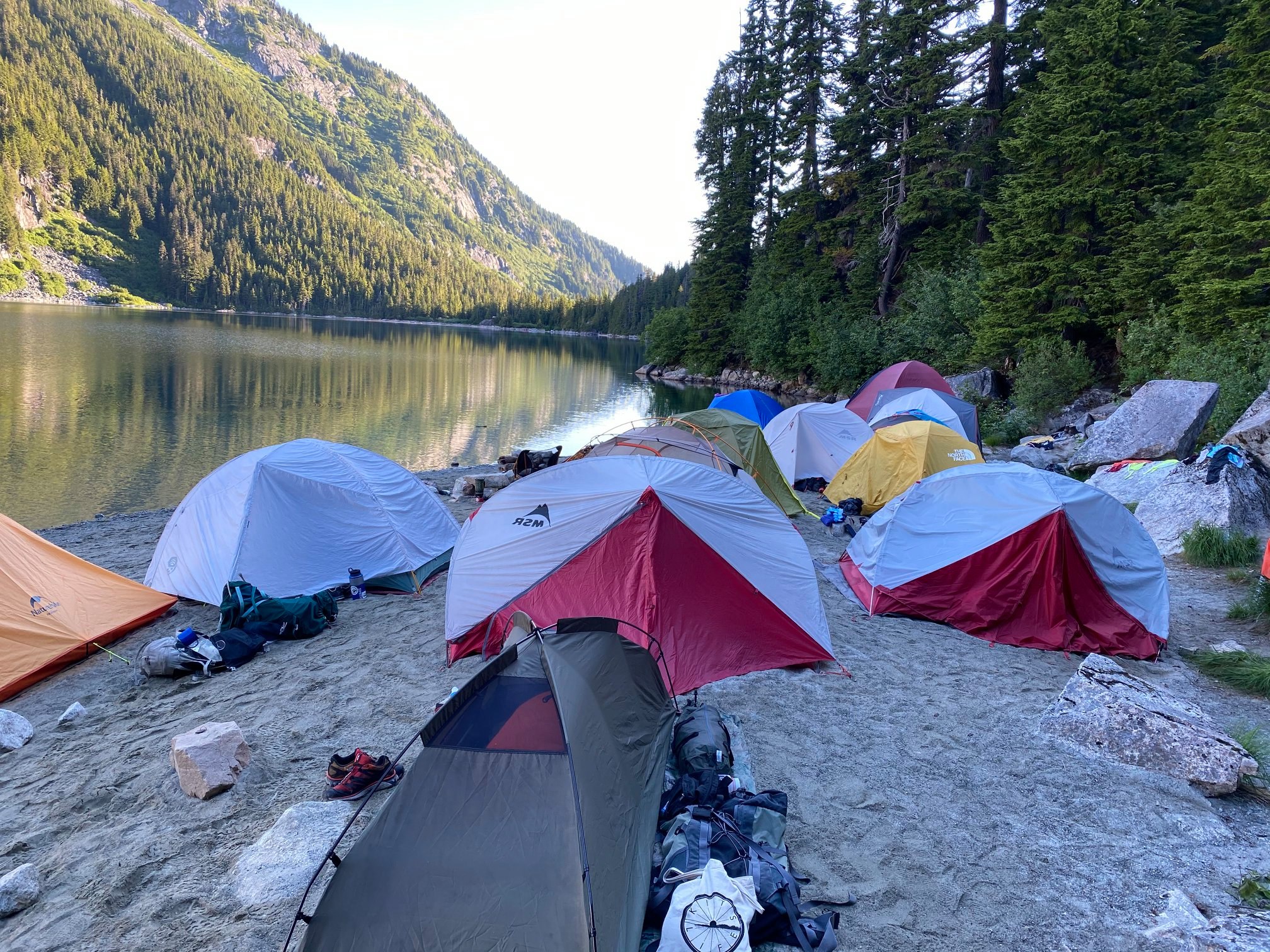 Problems at Lake Lovely Water July 25th (Photos below)
A perfect storm of a late start to summer weather, COVID travel restrictions, user displacement, Instagram word of mouth, and a lack of infrastructure, funding and government enforcement of park management plans.
From a concerned source
Observations:
There were 22 tents (at least 60 people) camping at the very small sandspit site, which has only has one outhouse, no bear cache, and inadequate places for a proper and safe bear/animal hang. There was Garbage and human feces/toilet paper on and around the sandpit site. Lots of food was being improperly stored overnight around the campsite. Tents and groups were camping all along the trail between the Tantalus Hut and the sandpit site. There were also Tents and groups camping all around the Tantalus Hut, off the tent pads, and wherever space was available, including just adjacent to the helipads. Despite there being fire ban signage around the lake, at least 10 fires taking place in the evening at different lakeside locations.
There is an inability to be physically distant from other groups (some of whom were 20 people in size) in the context of COVID and a communicable disease pandemic
Summary of concerns:
Degradation of the campsites due to over and improper use (garbage, feces, 100's of boots walking the path in a day)
Attracting animals to the site due to lack of safe food storage options with so many people present on the site = aggressive/dead bears or injured/dead people
COVID transmission between camping groups