Written by

Chris Ludwig

Hits: 1058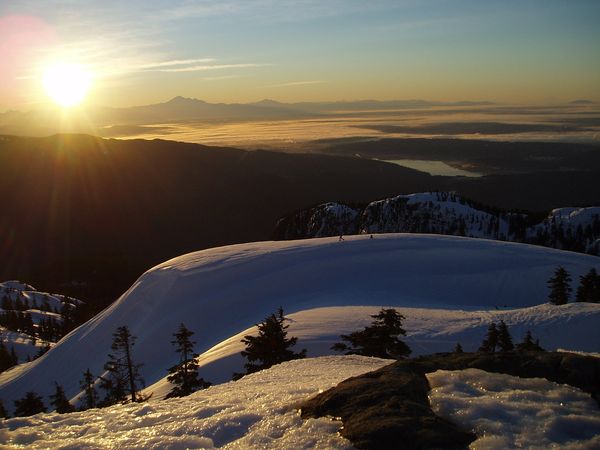 This is an open letter to Mt Seymour Resort (from Mick Bailey)
Readers, please feel free to SHARE it so that a respectful discussion can occur and a workable solution can be reached. To begin with, we must raise awareness or this problem will likely continue
This regards an issue that has been smouldering within the hiking, skiing and climbing community for the better part of the last decade...
When someone shows up early to access Mt Seymour for a sunrise hike or a mountaineering, hiking, or back country skiing excursion that requires a very early start, they are met at the gate below and told they cannot access the mountain until 7 am.
As Mt Seymour Provincial Park is a public space, this does not sit well with the outdoor community at all. Starting early makes safety possible on shortened days, and without early access, it's not possible to see a sunrise at all.
It seems to me a better solution, if there are security concerns, would be to require identification, if needed, at the gate at 5 am, at which time people could also be reminded as to where they should park. It makes little sense to simply restrict access and incur the anger of people who simply want to access their own provincial parks, in my mind. Why not broker a solution to this problem?
Sadly, I'm hearing of a growing number of park users who don't wish to patronize the ski resort until these restrictions are lifted. My hope is that we can accomplish this, and thus restore important experiences for those who wish start their day earlier. Mt Seymour Resort has always had a good community reputation and I hope they can help straighten things out